Open the link from your email, ex: Package 1 or Package 2 and you will get the product purchase page like this: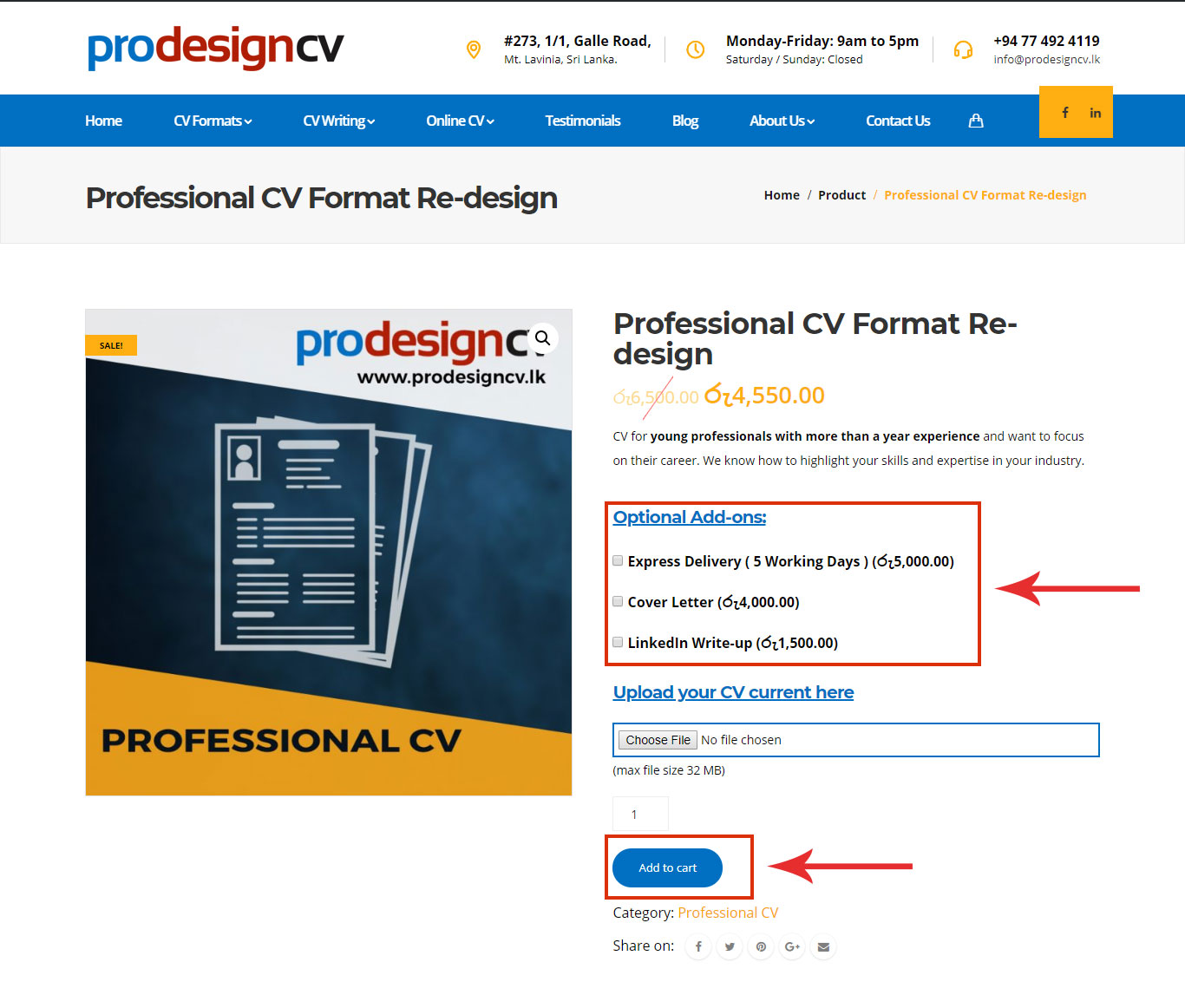 You have to click the ADD TO CART Button to proceed. Here you can add Cover letter or LinkedIn profile as optional addon.
If you need Express Delivery, please consult with our team before you place an order. Usually we don't recommend Express Delivery unless if you are in a very critical situation and we don't accept it of you add it with the order without consult with us.
Now you will be in Shoping Cart Page. Click Proceed to Checkout Button to open the payment page.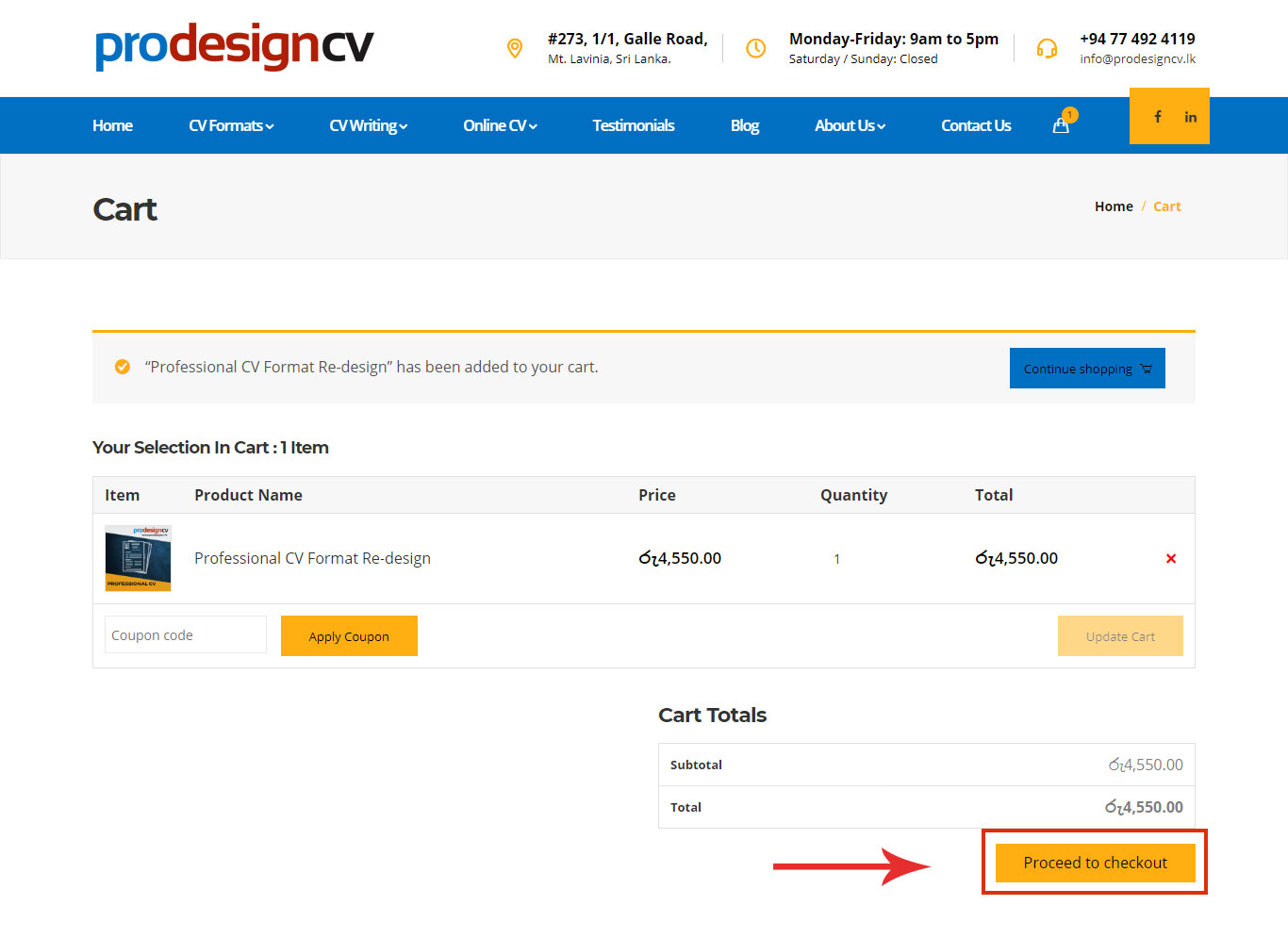 Fill your personal information into all fields.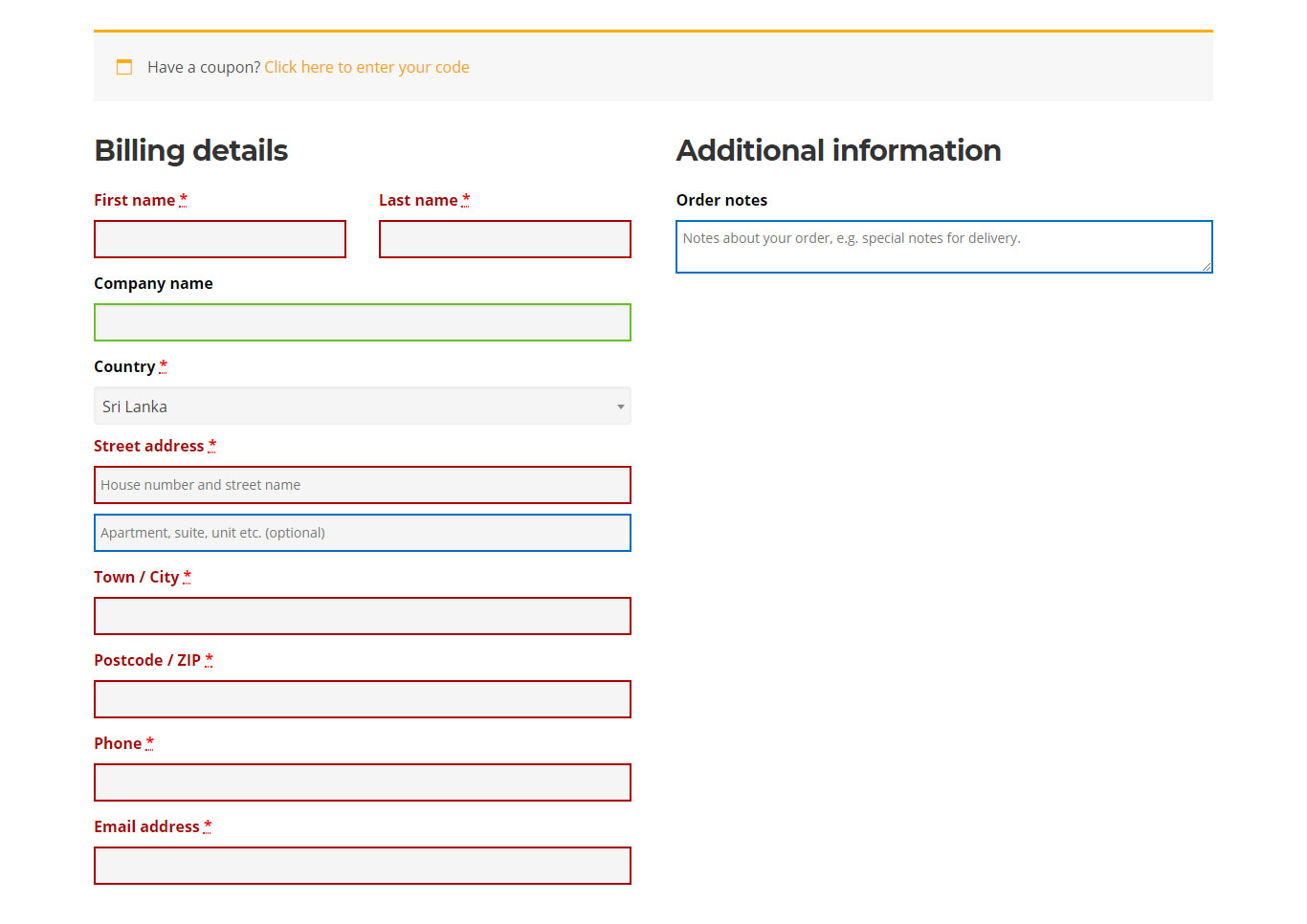 On the same page, choose your payment method. You can choose online card payment or direct bank deposit option.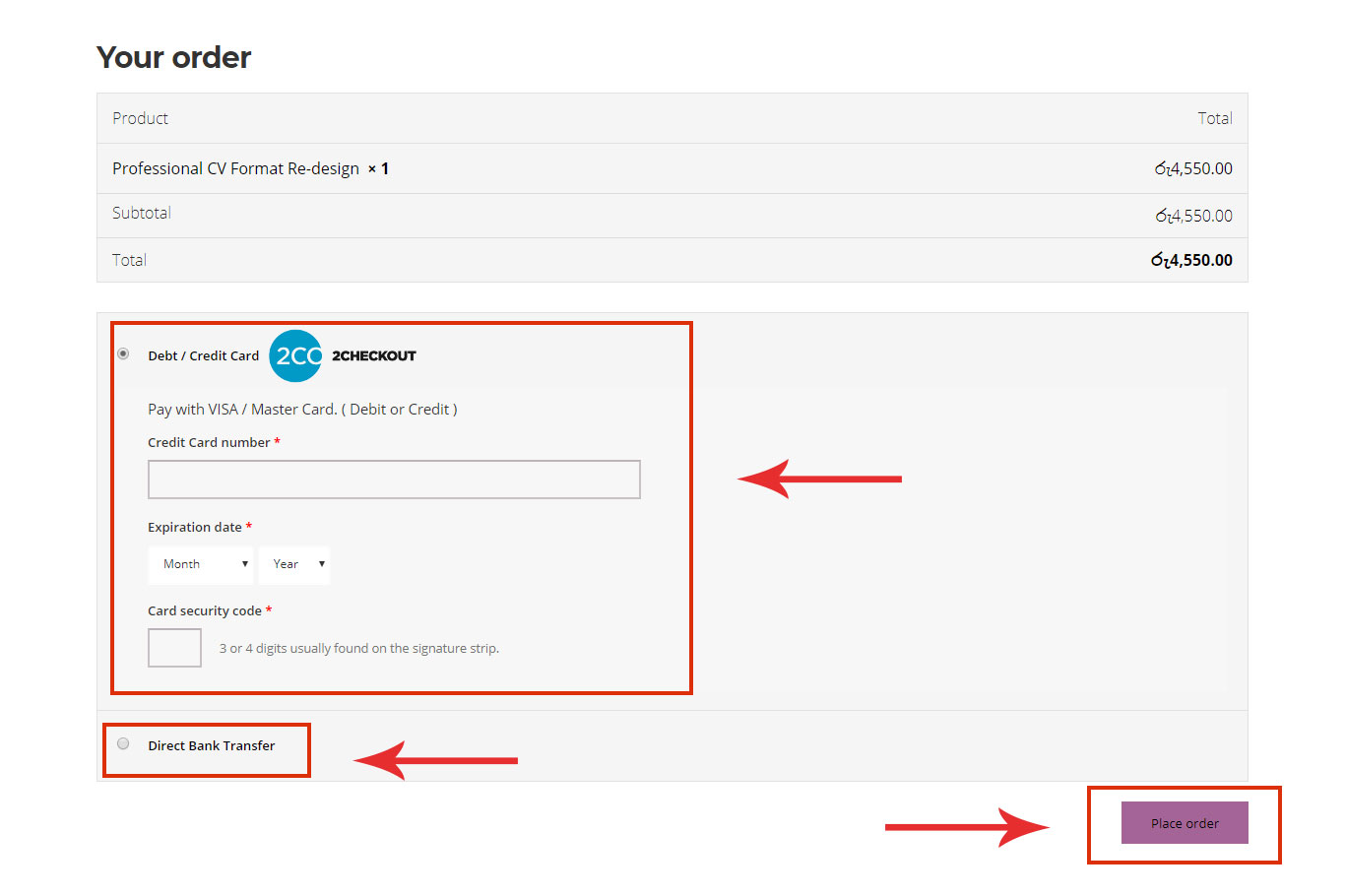 If you choose Debt / Credit Card option, you have to enter your card details and click Place Order button to proceed the payment. Wait until the page complete the payment process. Once it's done you will get an email immediately.
If you choose Direct Bank delivery and click place order button, you will get our bank information on next screen.
Once we got the payment, we will contact you with delivery date for 1st draft.