Keyword Research
Spelling & Typo
Goal-oriented Unique LinkedIn profile
Brand you as an expert
Reviews and consultations
Social networking has created a tremendous improvement among the people especially among the professionals. It facilitates a fine path to interact and to keep in touch with others all around. LinkedIn is one of the well-recognized professional networks in the world today.
LinkedIn is very close to 400 million professionals worldwide as the best way to create a good impression about them
Most of the current companies placed LinkedIn profile as the most preferred source to filter out the right candidates
Two third of the business magnets are aided with LinkedIn in business financing and finding experienced business partners
Get your impressive LinkedIn profile
Get A Job Attracting LinkedIn Profile and get more opportunities on your career life! Contact us now for a call back.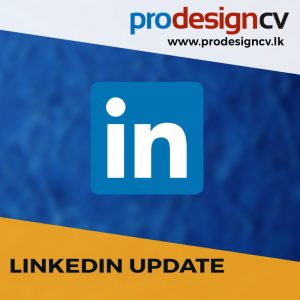 Order Your LinkedIn Writing Service Now!
We create your personal brand on LinkedIn
& show the world your real talent!
Importance of an impressive LinkedIn profile
The world is packed with efficient competition among each other. So, it is your foremost duty to make you stand unique. Professional LinkedIn profile writing including your strengths, skills, achievements and experiences can easily attract the attention of employers towards you. You must be well prepared and updated because a recruiter or a high ranking professional may visit your profile to study about you and your capability completely at a glance. In certain circumstances, even the resume does not play the major role if you have a structured Professional LinkedIn profile writing.
Our LinkedIn service for you
We have a qualified expert team to produce professional LinkedIn profile expressing your professional competencies and skills. Our main target is to collect all the necessary information which can make you shine gloriously among the crowd. We create, edit and sketch your Professional LinkedIn profile writing in an attractive way without over enhancing your abilities. We can ensure that you will get number of recommendations and opportunities because of having a complete Professional LinkedIn profile writing with you.
Need 2 or more services?
Choose your best combinations, get maximum value
Check our Combo Prices! More saving – great value – best prices
My appreciation of your service is towards your timing. I could able to get my CV on time from your experts which made me to apply for a job at once. Now, I am in a recognized position in the society because of yours on time service towards the customers
Dear Bala, Good work & Thank you very much for the support.
I am happy with the CV. Thanks for the work done.
Thanks for all supports. I really appreciated your guidance and ideas.
Finally. Thank you so much. Keep up your good. Will suggest for others too.
Dear Bala & Team, Thank you! I'm super impressed that my resume process. Keep on going with the good work,
Very professiona land they have a good range of great CV design templates. Takes your inputs along the way and always follows up with you if you are a busy executive. They did a fantastic job on my CV. Highly recommend their services!
Thank you very much Bala & Priya for your speedy service. Thank you for being able to deliver the promise. I will recommend your site to all my friends and lets keep in touch.
It was really amazed to see such a professional work which indeed go with the customer requirements and most importantly with continuous updates and within such a short period of time. Bravo Zulu for your dedicated work...!
I got my Curriculum Vitae right on time . Your presentation is of exceptional quality and very much presentable. Besides, I am also very much impressed with the quality of your service . This suggestion is just as a feedback to enable yourself to reach more users in need . You can perhaps form a Whatsapp group easily reach your customers . That's all I had to say and thanks again for your wonderful service .
What I really like about your service is that you'll always kept updating me. Everytime when you'll sent a mail you'll called and informed me to check. In addition to that , you'll have done a great job. Keep up the good work..
Good work in designing. Professional work.
Let's Talk With Us
Talk to our experts to discover premium services